We help you turn buyers into customers.
Since 2007, Marketing Interactions, Inc. has worked with B2B companies with complex sales to create buyer personas and digital marketing strategies that are compelling, highly leveraged, and most importantly, designed to engage buyers across the entirety of the buying process – what Ardath Albee, CEO, calls The Continuum Experience.
Results-oriented content marketing programs require a well-designed and executed digital marketing strategy. Marketing Interactions works with clients to create radically-relevant strategies along with the underlying processes to execute and optimize results.
It's always about your buyers and customers.
Ardath Albee, B2B Marketing Strategist and CEO, believes that digital marketing strategy always begins with buyer personas that help marketers and salespeople and the organization clearly understand who their audiences are, what they care about most deeply, and who they must gain consensus from to embrace change.
With these insights clearly established, you can now create overall messaging and positioning platforms that inform content marketing strategy and the development of marketing content that powers integrated digital and social initiatives that drive pipeline momentum that produces more qualified sales opportunities. With strategic, integrated marketing processes in place, making the transition from traditional marketing to customer-obsessed marketing is made simpler and more effective.
Gain mastery of content marketing.
Create personas that inform the stories that will motivate buyers to embrace change
Differentiate your company with the distinct value  your customers can't get anywhere else
Design lead nurturing programs that motivate progression from curiosity to customer
Build stories that resonate with everyone on the buying committee to drive consensus
Get salespeople into conversations with valuable ideas and content at the right moment
Shorten sales cycles with consistent, high-performance execution
Develop a distribution plan that ensures relevance across all channels in use
Use social media for relevant conversations, not broadcasting
Retain customers by helping them gain more value than they originally purchased
Centralize content operations with a center of excellence to increase scale and efficiency
Meet Ardath Albee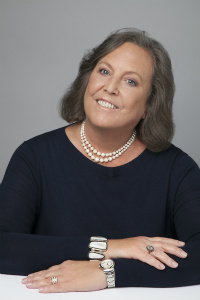 Ardath Albee brings over 30 years of business management and marketing experience to help B2B companies with complex sales use digital marketing strategy and compelling content to turn prospects into buyers.
She's a strategist, storyteller, speaker, blogger, teacher, and content geek who is obsessed with helping companies become so damn relevant that buyers can't help but choose to become customers and, once a customer, making sure they'd never think of leaving.
Ardath has written two books about her obsession, Digital Relevance and eMarketing Strategies for the Complex Sale. She's been recognized as a 2014 Woman to Watch in B2B by FierceCMO and spent the last four years on the 50 Most Influential People in Sales and Lead Management list.
When she's not working on projects, Ardath can be found putting her Australian Shepherd, Siena, through agility routines, cooking up gourmet meals and creating fictional characters for the stories she's always dreaming up. Yes, she's a member of the Romance Writers of America.
The bold companies we've served include:
3M
Acuity Brands
Adobe
American Fiber
AOC Solutions
Aria Systems
Arris
Arrow Electronics
Aurea Software
Autodesk
Avid Technology
BlackLine
BMC Software
boice.net
Cisco
Cisco Meraki
Citrix Online
Columbia Threadneedle
ConveyIQ (formerly Take the Interview)
CoreMedia AG
Demandbase
Deluxe Corporation
Draeger
Economist Education
Egnyte
Endeca
FactorLab
FPX
Freshworks
funeralOne
Ghostery
Hoovers D&B
Invoca
Jive Software
Kapost
LiveRamp
Logicworks
LANDesk – An Avocent Company
Manticore Technology (Now Sales Engine International)
METTLER TOLEDO
Modus
MSA – The Safety Company
mStoner
Mura
Payflex
Parallels
Poly (Plantronics, Polycom)
PR Newswire
PROS
QASymphony
Quantum Computing, Inc.
Qwest
Radius
Real Story Group
Riverbed Technology
Round The Clock Resources
Sales Pro Insider
Scaled Agile, LLC (SAFe)
SAP
Secureworks
SEEBURGER AG
Silicon Graphics
SMS-Magic
Steelwedge
Stensul
SYKES, Inc.
TE Connectivity (formerly Tyco Electronics)
Teradata
Transunion
Tricentis
W3i
Zmags