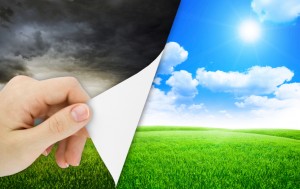 What marketers are saying about their effectiveness and beliefs about what the future will hold are a huge indication of the work to be done. Companies must make it a strategic priority to ensure the relevance and value marketers are prepared to bring to help the brands they work for achieve high performance today…and tomorrow.
As a brief overview, consider:
Marketers are admitting they're less effective with content marketing year over year. Just look at the trend in the last five years of B2B Content Marketing Benchmarks and Trends reports produced annually from the Content Marketing Institute and Marketing Profs:
2011 – 41% of B2B marketers classify themselves as effective at content marketing
2012 – 40% shows a slight decline
2013 – 36% more decline
2014 – 42% a nice improvement, but apparently an anomaly…
2015 – 38% back down to below 2011 effectiveness ratings

2016 – 30% we're getting worse! Updated 10/5/15
B2B marketers know their role is changing and that they need to reinvent themselves and their organizations:
64% of marketers expect their role to change in the next 12 months – Adobe
40% of them want to reinvent their role as a marketer, but only 14% know how – Adobe
ITSMA's research finds that 85% of B2B marketers say that understanding buyers will be their #1 responsibility in two years. Why are we waiting?
ITSMA's research also found that only 44% of B2B marketers are increasing relevance through personalization by using buyer personas.
The evidence that our marketing programs do not impress our buyers has also been clearly noted:
75% of B2B buyers say vendors give them too much material to sort through; 62% say that much of that material is useless – Forrester
71% of executive buyers say that content provided by vendors is still a sales pitch, rather than information they find helpful and relevant – Economist Intelligence Unit
I could go on, but you get the point. Buyers are buying differently and taking control over the process. As marketers, it's on us to keep pace and become so damn relevant that they can't help to engage and choose us to help them deliver on bringing their business ideas to life.
The Need for B2B Marketing Skills Development
As marketers, we're busy. No one cleared our plates when buyers changed and content marketing kicked in. While companies spend approximately $5.2 billion on sales training—up to $30k annually per rep in some industries—most digital marketers don't have formal training; 82% learn on the job.
When so much of a company's success now requires engaging buyers over longer buying processes for complex sales, often before they're interested in speaking with a salesperson, how is leaving marketers to learn by trial and error a wise decision?
CMOs need to realize the strategic importance of providing training to marketers who now influence a majority, if not all, of the buying process through content strategy and sales enablement programs.
More than $40 billion is spent globally each year producing and using custom content in marketing programs. But how much of that money is bringing quantifiable return on investment? How long will companies continue to spend on marketing programs that don't help to achieve business objectives?
Agile Learning for Digital Skills Development
Passive learning from online courses that tell marketers what to do, but not necessarily help them do it is not the answer. Who wants to spend dollars and time watching a course only to go back to work without any idea of how to produce a work product that will help them develop new skills and put them to work?
I'm on a mission to create interactive courses that actually produce a work product as a deliverable outcome. For example, a persona course where marketers are led through the work to be done and do it to finish the course with persona in hand and a plan to put it to work. The next goal is to teach marketers to build a content strategy based on the persona(s). A plan complete with execution and distribution plans to put it into action.
If you'd like to get on the list to stay abreast of developments in my digital skills development courses, you can subscribe to my course update list here.