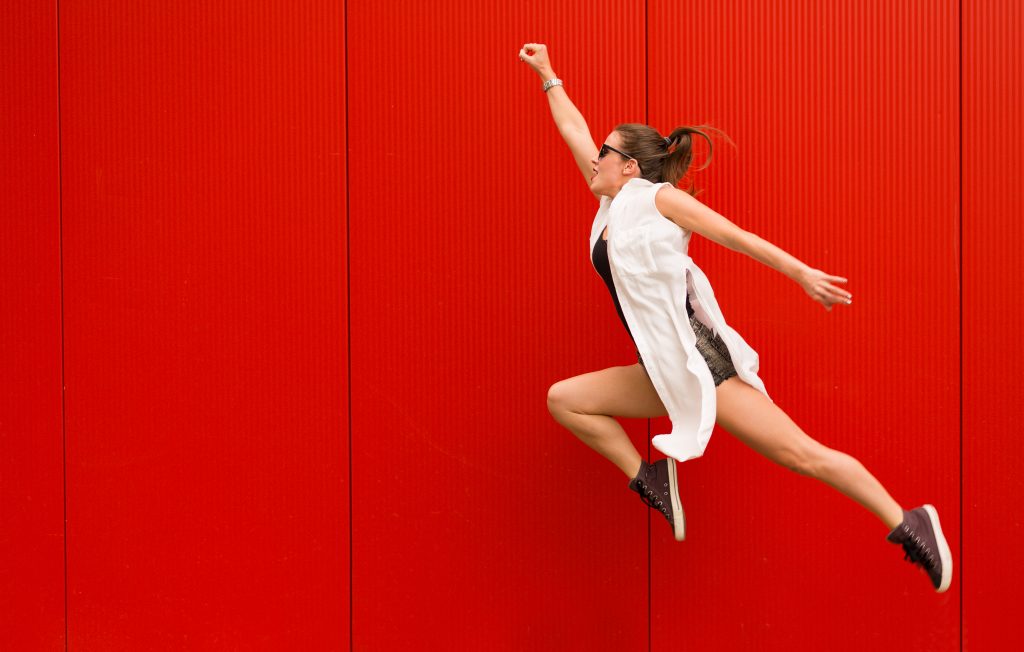 Would it surprise you that a whopping 1% of decision makers believe that B2B marketing shows a meaningful understanding of the human experience?
Read that again.
This is a finding from The Power of Provocation Report. Granted, the report is based on responses from only 175 business decision makers. However, all of them are C-level (CMO, CFO, CIO, CCO, COO, CEO). The top two industries (71%) – financial services and technology companies.
Going back to the stat above – less than 2 respondents find B2B marketing meaningful for humans. If this doesn't concern you as a B2B content marketer, it should.
Buyers are the ultimate arbiters for engagement. B2B content is plentiful. Just not content that's meaningful, provocative, or forward-thinking. Buyers want that – darn near all of them.
74% want connection on a meaningful emotional level as well as a rational level.
85% "I respect brands that aren't scared to have an opinion and take a disruptive position on the industry."
91% want B2B brands to show provocative, challenging, and forward-thinking perspective.
As someone who reads a ton of B2B marketing content and works to help companies create meaningful, provocative, and forward-looking content, I agree it is hard to come by.
Why?
Risk Aversion: The Kiss of Beige for B2B Content Marketing
There's a false sense of security in the status quo. You'd think B2B marketers would know this since it's a constant topic discussed in relation to our target markets. Apparently, the concept doesn't resonate introspectively.
B2B organizations don't want to put a stake in the ground. They're afraid they'll turn away business if they look limited in scope. So their content paints a broad swath across their market landscape. It's darn near impossible to be buyer centric toward all B2B buyers. I'm not sure it's possible at all.
B2B organizations avoid "wasting" time and resources doing the research required to understand buyers because the clock is ticking, and they need to get the next campaign out the door. This is one I hear frequently. It puts marketing organizations in a no-win game where fingers are crossed that their latest campaign will score viable opportunities…as if by chance.
When I ask, who are you creating the campaign for? I usually hear a title, sometimes an industry, but nothing much beyond that. Perhaps this is why "…56% think B2B brands talk to them like anonymous automatons categorized by a job title." (Provocation Report)
No wonder content doesn't resonate. These organizations aren't creating content for "someone" they know. They're creating content for anyone. If you've ever tried to write content with that mandate, you know what I'm talking about. Blah, blah, blah comes to mind.
B2B organizations may think they're buyer centric but they prioritize product truths over human truths. Just because you write about a feature that may produce value for your buyers' organization, the takeaways from the content are about your product, not your potential buyer's concerns, motivations, or desired outcomes. This type of content is focused mostly on the what (product), rather than the why or how of fixing the problem at hand matching the perspective of your buyers.
A recent report from Forrester, The Future of B2B Content, makes a solid point about the risks of product-focused content that fails to resonate. Sixty-nine percent of customers are unlikely to expand contracts if content isn't helpful or valuable. This is because poor content is perceived as a reflection of the product's value.
I'd wager that this perception is also true for your new buyers. However, this research makes the case that it's important to understand that quality content is needed across the entire customer journey, not just for net-new buyers. If fact, the customer journey – the entirety of it – should be treated as a continuum, as a never-ending story that continues to provide value to buyers, customers, and advocates.
B2B organizations don't want to take a stand for fear of alienating potential customers. Where this happens is often in the review process. I've seen more great concepts get so dulled down after they pass through a variety of executive's input and don't even get me started on legal. From word changes to "toning down ideas" to nixing things that might ruffle feathers, or agitate competitors, the reasons can be confounding.
I've also seen brand style guides that are so rigid you couldn't create a provocative piece of content if the stars were aligned. All for the sake of making sure messaging and content are aligned across the enterprise. Even if that means no one will ever read it—or will move on unaffected if they do.
It shouldn't surprise you to learn that the top reason cited to excuse why B2B marketing isn't bold, contrarian and provocative by 57% of CMOs is risk aversion.
Emotions: The Gusto in B2B Content Marketing
Tapping into emotions helps B2B buyers create mental shortcuts to make decisions more quickly.
You're familiar with FOMO (fear of missing out) and now FOMU (fear of messing up) and have used those tactics to ground marketing content. But it turns out that striking a positive and hopeful chord with your content is also a valuable approach.
The Power of Provocation Report finds that 75% of executives find the feeling of innovating or making progress the biggest motivation when making significant business decisions. I'd add that specificity and depth of content also plays to this. High-level statements about successful outcomes are not enough to fuel the motivation to act. Give them substance they can chew on to help them visualize themselves getting the job done.
Creating positivity also helps buyers focus on the benefits of acting more so than will talking about the potential risks. Positive messaging that creates a sense of safety, validation, confidence, or success can improve message receptions and speed up decision making.
This is not to say that's all it takes to sell a complex B2B solution. But when the buyer sees several choices as viable, positivity related to a brand can sway their choice.
Relevance: The Gorgeousness of B2B Content Marketing
Pick your tribe and put a stake in the ground. Speak to them personally. Not to what you imagine a generic title may care about. You can't create relevant B2B content using a foundation of opinion and bias.
Review the risk averse reasons for beige content above and decide to eradicate that thinking.
Start by talking to buyers and customers. Yes, dare I say it – build or revamp buyer personas. Talking—actual conversations—with your buyers and customers is illuminating. From their perspectives to the words and phrases they use, what scares them, what makes them passionate about what they do, what they want for their companies, the challenges they face and why they're so hard to solve.
You need all this insight. When you've picked your tribe, you'll find commonalities that resonate across them. You'll discover the questions they need to answer along the way to keep advancing forward. You'll find pivotal points that will tell you where they are in their process.
You can't find this with data alone. ChatGPT can't tell you with certainty – even though it will sound that way. Your sales reps will fixate on the last conversation they had with a specific customer – focusing on whatever stood out to them the most. Customer success mostly has insights to those using your products, not buying them. (Although for upsell those insights can be golden.)
Define your ICP. Understand what the companies you're targeting have in common.
Become an authority on your buyers and customers. It's the only way to get the right color spectrum into the bold content your audience is clamoring for. When you truly know them, the ideas for content will come nonstop. There's always another question to answer, another angle to expose, another outcome to help buyers and customers achieve.
It's imperative to remove the blinders…
Delusion: The Blinders of Marketing Bias
9 in 10 CMOs find B2B marketing boring, unsurprising, and repetitive. Ninety-six percent of them want brands to be provocative, stimulating, and have a forward-thinking perspective.
Yet, more than 3/4 of CMOs think their brands understand the human experience of their target audiences and agree their brand has clear positioning for its specific target audience, and that they take a clear and disruptive perspective on the state and future of the industry.
Furthermore, 83% of them think their marketing uses experience-focused communications that connect with their target audience on a rational and meaningful emotional level.
Hypocritical? Perhaps wishful thinking.
There's lots of talk about how much buyers have changed. I think that's hogwash. I've been following the research on B2B buyers for more than a decade. They've always asked for better, more meaningful content. We improved the quality. We just haven't matched that with resonance.
Fading to beige is apparently alive and well given 89% of decision makers think the majority of B2B brands take a mainstream, generic position on the state of the industry.
There's nothing much more beige than that.
Isn't it about time we give up beige and go for bold in B2B content marketing?