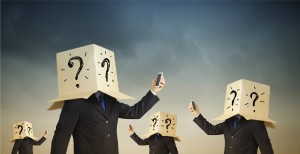 You've spent the time, effort and sweat equity to build B2B buyer personas. But, when you look at them, you're not quite sure what to use them for or how to do it. Perhaps it's time to assess your personas and give them a makeover to strengthen their contribution to content marketing performance.
Here's how to go about it:
Step 1: Ditch the personal demographics in favor of the professional traits
The obvious villains here are demographic information that doesn't do a whit for improving your relevance. This includes data points like:
Age
Gender
Income
Lifestyle
Does knowing the personal income level of a persona help you create better content when you're selling the solution through him to his company?
Replace those inactive data points with professional traits such as:
How long the persona has spent in their career
If they tend to stay with one company and work their way up or jump around
What traits people appreciate in them, such as they mentor me, they're very detail oriented, or perhaps they're calm under pressure
What professional certifications they hold
Professional associations they belong to
Degree of education – college, MBA, trade school, etc.
Why the switch? Because the professional traits can tell you a lot about how to design your content in relation to its voice, tone, and style.
For example, if the persona has been in her career for 20 years, you'd create content differently than you would if she was only two years out of college. The longer-term person knows much more about their industry, their job role, and how to navigate the political landscape than a newcomer.
If they've got an MBA, your thought leadership will need to be more forward leaning. And, if they're certified, the requirements of the certification can give you great insight on topics they may care about more than others in relation to the job they perform.
Tip: You can find a lot of this information by doing an advanced search on LinkedIn for people representative of your persona. Review a number of profiles and look for commonalities they share.
Step 2: Drill Down Into Pain Points and Objectives
I see a lot of B2B buyer personas with high-level pain points and objectives, such as:
Get products to market faster
Shorten time to revenue
Reduce customer churn
Break into new markets
Eliminate inefficiency in help desk support
Increase security posture
Generate more leads
The list goes on. But the point is that there's no specific context in those high-level phrases.
If I said to you, I need to get products to market faster, what would you suggest? How would you answer me? There could be a dozen or more ways to pursue that objective. Without understanding why achieving the objective is difficult, you have nowhere to go.
Your persona should tell you why the objective hasn't been reached or why the problem has yet to be fixed, as well as what workaround they're likely to be using in the meantime. Go find out.
Step 3: Connect the Dots Across Components
One of the really cool things about intelligently-built personas is their ability to help you connect the dots. The components of your persona should tie together to help you build a story.
A simple example could be:
Pain Point: Our processes for product design and development are complex and lengthy and keep us from meeting deadlines for new product launches and feature upgrades.
Objective: Shave 20% off the product development timeline for new feature upgrades.
Question: What can I expect that visibility will help me discover about our product development process to streamline it—without losing quality?
If your B2B buyer persona contains insights like this, you've got the context you need to develop content that will resonate with the people in the target audience.
From the components above, you know:
Complex, lengthy processes are contributing to the problem
Controlled speed is the objective
The persona is unclear about how increased visibility will help
As a simplified example, this insight can guide you to develop content along the lines of:
3 ways visibility can help identify bottlenecks in the product development process (early)
How product development team collaboration can reduce redundancies and delays (mid)
How ABC company automated product design processes to get products to market faster without sacrificing quality (late)
**Of course this assumes you sell a product or solution that addresses the issue.
The point is that your personas should help you to develop the storylines and relevance that enables you to engage prospects across their buying process and move them from interest to intent to purchase.
There are other steps you can take, but these three will help you get your B2B buyer personas to inform your content marketing strategy to improve performance.
If you look at your personas and you're unsure how to proceed, I've got just the thing.
I've launched a B2B Buyer Persona Assessment service that will provide all the guidance you need to get the most impact from applying your personas to create higher performance from your content marketing strategy.
Check out the B2B Buyer Persona Assessment