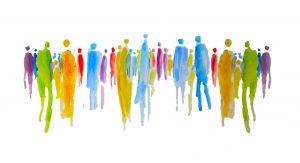 A funny thing happened with the growth of information availability. Once B2B buyers figured out they could access whatever information they needed to understand a new subject, answer a question, or evaluate a product they no longer needed to talk to a vendor until they decided to invite them to the conversation. Fully 62% of buyers believe they can learn all they need to know to create a short list of vendors to consider without ever speaking to any of them.
If that doesn't scare you, it should. Let's back it up with a few more stats:
82% of VPs say not understanding content slows down the buying process (source)
80% of buyers say the customer experience is as important as the product (source)
70% of content sits unused (Sirius Decisions)
Only 40% of content read by buyers is considered relevant (IDG)
So, if your content is sitting unused or isn't relevant, how many deals are you not even aware you're missing? Way too much time and effort is spent on content to have it sit languishing on a server or fail to do its job.
At last count by CEB (Gartner), there are nearly 7 people involved in a B2B buying decision. In my work building personas, I find that often to be a low-ball count. The other thing I'm hearing a lot is that deals aren't lost to the competition as often as they're lost to no decision.
No decision is often code for no consensus. In other words, the champion of the deal was unable to convince the 6 (or more) others to get on board. Likely because every one of them didn't have the relevant information they needed to do so. They didn't see the value for them or their department. The disruption to switch seemed too high. The risk of users not adopting it seemed too great. Whatever the reason, you may never know. But had your content been designed to promote inclusion, the outcome could have been winning, versus losing.
Why Inclusion is Critical for Consensus
Everyone involved in the decision to change (buy) is not a decision maker, but they can each put the kibosh on a deal simply by saying "no." This means our content needs to speak to each of them in a way that resonates and gets them to yes—or at least acceptance for change.
High level content won't do this. Content created only for who you view as the decision maker won't make this happen. And content that tells a disconnected story will only result in confusion that causes buyers to have a lack of faith that your company knows what it's talking about and has the expertise to help them solve the problem. Introducing confusion introduces risk and what ifs that can derail a deal in a flash.
Let's take an example. Imagine you sell collaboration software. Your main buyer is a Director of Applications or Systems in IT. But you also must convince HR, Product, Sales, Marketing, Service and the CFO that this is the solution they each need to ensure their departments are contributing to company growth objectives.
The trick is that each of these roles cares about different things based on their responsibilities and perspective. Painting with a broad brush, these perspectives can be summarized as:
IT cares about security and integration with other core systems and how much resource it will take to manage and maintain your solution.
HR cares about user adoption and how much training it may take to get folks on board and what happens if everyone doesn't adopt the solution.
Product needs regional teams to work better together to get products to market faster.
Marketing cares about lead generation and brand awareness
Sales cares about winning net-new logos
Service cares about customer satisfaction, retention, and loyalty
CFO cares about where the budget is coming from and the trade off of value for cost, or ROI
Imagine the nightmare of trying to talk to all these people in one piece of content.
Instead, what's needed is that we create content for each of these roles based on what they care about but tied together by the brand's core message/value.
Using the above example, let's say that the core value is bringing the workforce together to drive growth. This means that what each role cares about must be addressed, but also tied to the core messaging and value that your solution delivers.
To get everyone on the buying committee to rally around "growth" our content must address how delivering on what they want/need will enable the achievement of growth. This way you can address integrations for IT, user adoption for HR, winning net-new logos for Sales, and all the other perspectives, tying them to that core message.
Each person can see how they can get what they want but also be seen as contributors to the company's overall business objective of growth. This makes it easier for them to get on board and agree to accept change and move forward with your help. Because your story is now connected and consistent, you're seen as having the expertise they need to be confident enough to buy so they're able to gain consensus to say "yes."
Inclusion is a necessary component for compelling content that plays a marked role in driving opportunities through to close for every B2B company with a complex sale.
Originally published in Kapost's Guide to B2B Content