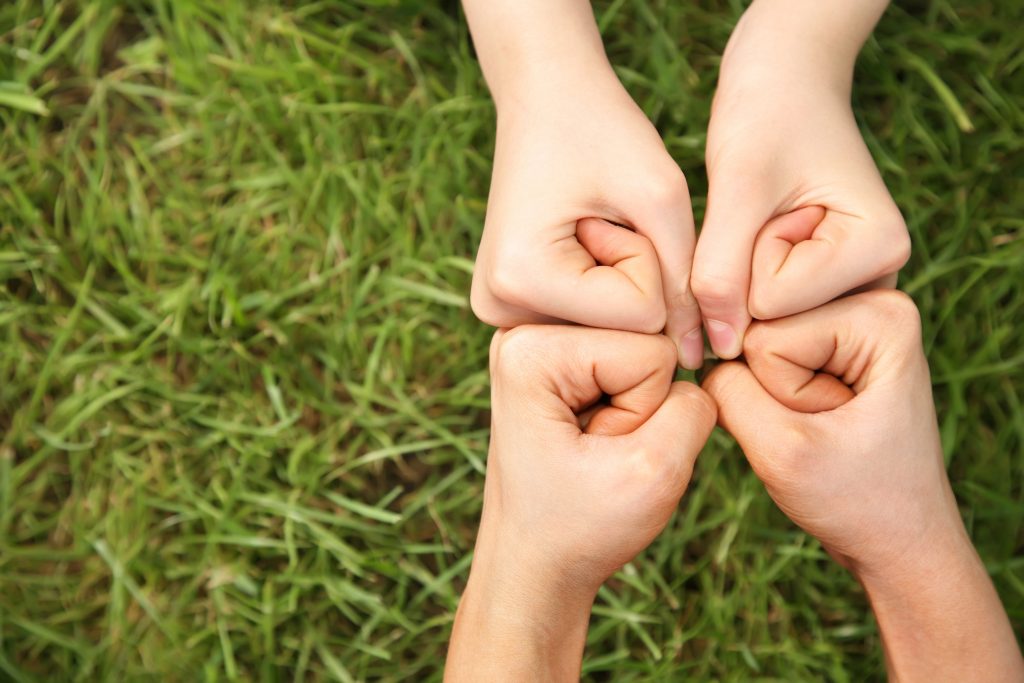 With 8 to 15 buyers involved in a complex B2B purchase, ensuring a no-regret deal can be as difficult as herding cats. By gathering and applying in-depth buyer intelligence with buyer personas, you can mitigate non-consensus due to differing objectives that stall deals and escalate regret.
Recent research by Gartner found, "For respondents with high regret, 89% of them cited team members have different, often conflicting, objectives for the purchase versus 9% for those with no regret — that means they are almost 10 times more likely to experience this type of conflict."
Gartner's approach to the issue of conflicting objectives is to recommend forgetting personas and focusing on what they call Enterprise Technology Adoption (ETA) profiles. ETAs are a proprietary model developed by Gartner that assesses the psychographics that drive how and when organizations make technology decisions.
Think of ETAs as the uber level of ICPs that go way beyond firmographics and organizational parameters, including employees, revenue, and geo. I'm in favor of ETAs. I think all organizations need them to target GTM programs more strategically. I think of them as Organizational Personas.
This said I take issue with tossing aside buyer personas in favor of ETAs. Together, the combo can help you combat the lack of consensus, the stallers, and the regret that looms large—at 56% of buying organizations—per Gartner's research.
Why ETAs Don't Replace Buyer Personas
One of the first things marketers and sellers must understand to connect with and influence buyers is the objective. That sounds easy, right? It's anything but easy.
Here's why: Objectives come in different flavors. The company objective may be to drive growth but that rolls down to buying committee members in different flavors based on their roles and responsibilities to the company—one of the things you learn with buyer persona development.
So, let's take growth as the overall company mandate. What does that mean when you drill down into perspectives across the buying committee?
For Product leaders it may mean speeding up release cycles to get new features/versions in market faster.
For HR leaders, it may mean figuring out how to attract and retain a certain type of talent that's in short supply.
For IT leaders, it may mean better integration that promotes employee efficiency and productivity
For Sales leaders, it may mean not only closing more deals but also selling more expansion deals
For Marketing leaders, it may mean breaking into a new market or geo or attracting a new type of buyer (depending on product or feature releases or market changes)
Therefore, if we stay at a high level focused on organizational growth, we're trying to talk to everyone about nothing they care about personally/professionally. Sure, "growth" is top of mind, but how they contribute to achieving it differs depending on who they are.
More importantly, you must understand why "growth" is the objective. Why don't they have the growth they aspire to? What's in the way of them getting it? You still have to get to the root cause of the problem and then apply that at the buyer persona level.
Regardless of what that is, as you can see above, the context is different for each of them.
Using Buyer Personas to Address Context Removes Conflict
The problem is that ignoring context often means you're seen as irrelevant. Why? Because it puts the onus on them to extract a context that matches their perspective. And that's too much effort in a world where buyers crave simplicity on-demand. Even worse, putting that effort on members of the buying committee leaves things wide open to interpretation.
And that's how unnecessary conflict happens.
Don't get me wrong. I agree with Gartner that you need to get buyers to align around the company objective. That alignment is critical for gaining commitment to change that benefits the company. But how you get it isn't as straightforward.
In my work with clients, we've found it beneficial to segment by buyer personas and talk to them about the way solving the problem contributes to the company objective. You need to address their issues first, then show them how it helps the company achieve the overall objective.
To do that, you also must focus on the outcomes solving the problem makes possible. What's the upside for each of them that makes consensus a win for them? For a buyer to have skin in the game and make it worthwhile for each of the buyers involved to stick their neck out with a decision, there must be a reward or outcome they can visualize and that's important to them (their team)—as well as to the company.
Building Confidence is Crucial for Consensus
The idea of the self-reliant buyer is more like the overwhelmed, frustrated buyer. Yes, there's a ton of information available online. Yes, most buyers say it's high quality. But the kicker is there are now so many different views and takes on solving problems that there's a dearth of buyer trust.
Who should they believe? Why should they believe them? Which choice will really get them from point A to point B with the least amount of risk and assurance of the outcomes they want? How will they know who to trust with all that?
And all this needs to happen for them while they are still doing their day jobs. This reality just screams for simplicity, context, and relevance from vendors—both marketers and sellers.
Buyers think they can find all the answers they need given the amount of information available at their fingertips. But many don't want that responsibility and they often don't know what they don't know but should know.
For years I've been talking about the role of vendors in buying as mentors—guides to help buyers navigate the process. This role is now more important than ever. The enduring problem both B2B marketers and sellers have almost universally is self-focus.
We're still focused on our products and brands as the best option—for everyone who will listen. We push the sale instead of solving a problem and showing our buyers how to get the outcomes they need. We promise, but then dangle the contract in front of them. Change is almost always harder than it's thought to be. Ask yourself why buyers are so insistent on trying before buying…
Instead of simplifying what it takes to buy, we've made it harder. And part of the reason is that our buyers lack the confidence to pull the trigger.
A question asked by Robert Rose when discussing recent CMI research Challenging the Myth of the Empowered Buyer is, "Instead of coming up with more sophisticated arguments to convince prospects to change, what if we created easier and more valuable methods of actually helping them understand how to change?"
Taking a change enablement approach may just be the answer we need to the question of how to gain agreement around objectives to move deals forward in this constantly changing buying environment.
Perhaps our mantra should be to know and understand our buyers (from the organization to buyer personas) to enable maximum impact with minimal frustration. And to do so proactively and strategically across the entire buyer experience to build momentum for action through the assurance of wanted outcomes and minimal risk.
No regrets.