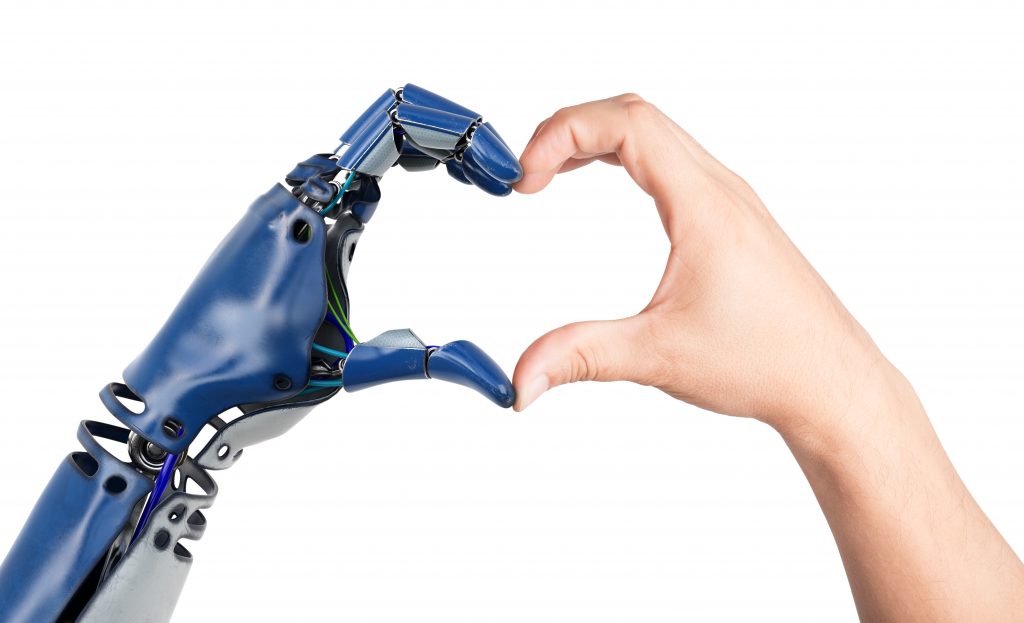 For the last month or so, it seems that every other post I read or email I receive is about ChatGPT or some other AI writing software. The marketing world has glommed onto the technology as if it will save them from drowning in mediocre, irrelevant content without the need to develop the skills to write their way out.
But enough has been said about the revelations this nascent form of AI will bring to marketers looking for shortcuts. As Ann Handley stated in her latest newsletter, "The promise of the 'ease' of AI Writing is false—it's a trap."
As I keep seeing all these posts about marketers going gaga over ChatGPT, I wonder if we're missing a more confounding impact from the tool > our B2B buyers using it.
Buyers Are Already Using ChatGPT
My friend, Dave Brock, recently penned a post, Buyers Using ChatGPT, where he approached it from a sales perspective and suggests his readers:
"Think of the power available to buyers in leveraging these tools to help them think about their buying process."
"Think about how this tool might displace the need for sellers trying to sell, enabling more buyers to choose rep free buying experiences."
He also shared the experience of he and his team's use of the tool while considering a buying decision for a productivity tool. They asked ChatGPT about what questions they should be asking of themselves and vendors, where they could go wrong, and about managing risks.
As they drilled deeper, getting specific about vendors, the tool was unable to keep pace. But for what they did get from ChatGPT, Dave concludes, "What our team found most useful in our brief foray into leveraging this tool to help us with a buying decision, was not the answers it gave us, but the questions and issues it suggested we consider."
He wraps up the post with more questions for sellers to ponder and get in front of. I agree with him.
Marketers Must Rethink How They Engage Buyers
So, let's talk about what this means for B2B marketers…
First off, I think considering the ramifications for our digital strategies is much more important than using the tool to write mediocre marketing content. At the least, using the tool to understand what our buyers may be learning from it about the solutions we provide, the questions they should ask vendors, and more, should be intel we all want to have.
Forewarned is forearmed, as the saying goes.
This said, as I think back to all the buyer research I've seen over the years, buyers have been telling us what they want for a long time. Yet, every year, they still have the same complaints and frustrations.
The content they consume is not helping them be better at solving problems or buying.
All you need to do is read The Jolt Effect or listen to Coffee with Brent and Matt on Friday mornings to know that buyers need help. They need our help.
But for some reason, we're still wrapped around the axel in love with our products more so than showing buyers how to get the outcomes we promise. We know everything about our products and scarce little about our buyers. At least that's what our content reflects.
Buyers have declared independence from sellers. Maybe not fully, but more than they should be.
What happens when buyers use ChatGPT instead of your content to learn what they think they need to know to solve a problem or evaluate a solution?
Here are a few things I can think of:
Unless you know what ChatGPT is advising, you won't have the answers to their questions easily findable and ready for them.
You won't know what to counter if ChatGPT is giving them bad or outdated advice.
Based on the two points above, your engagement with buyers will decline.
And your ability to create demand, let alone harvest it will decrease—even further.
If you follow marketing research, you know those issues are already key challenges for B2B marketers. This tool—and others like it—will only make matters worse unless marketers act to embrace change.
Change is never ending. It's coming faster than ever. We need to be smarter and focused on continuous synching with our markets and evolving our digital strategies and approach to informing our buyers and customers with the true intent of helping them at the core of everything we do.
So, I urge you to set aside your zealous quest for using AI for marketing content until at least you use it to discover what your buyers may be learning from it.
Then factor that into your marketing strategy and in how you create buyer-driven experiences moving forward.
Oh, and if you think I'm just worrying for no reason, Mark Schaefer posted this on Friday on LinkedIn:

When asked what the prompt was, Mark responded, "Who are the top 20 marketing experts?"
Does your brand or solution show up if one of your buyers asks that question in relation to your category?
Is your content feeding the answers ChatGPT comes up with? And yes, its data set is limited to 2021 and prior, but that won't be for long…
As one of the commenters on Mark's post says, "It's happening!"