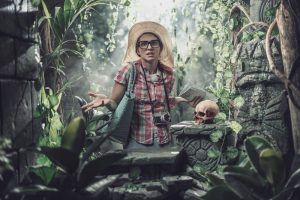 Why did you lose that opportunity?
Better yet, how might you resurrect buying intent?
I recently wrote about B2B nurturing for net new vs. existing customers. But what about lost opportunities? Most companies tend to either write them off or recycle them back into their existing net new B2B nurturing programs. Neither is the optimal choice.
Why?
Because lost opportunities already know you. They have a relationship with you of some sort. They have a recognized problem to solve that matches the solution your products or services provide. If they were a true opportunity, they've also been qualified as a fit with your ICP.
You also (should) know a heck of a lot more about them than the usual suspects in your database.
This means you have an advantage. Yet most companies don't act on this potential, losing the work that's already been done—on both sides.
What to Consider for B2B Nurturing for Lost Opportunities
The first factor to consider is the reason you lost them. If they chose a competitor, then they're off the market for at least a year…or three. This isn't the group I'm focusing on for this article. Instead, consider the opportunities that were unable to make a buying decision or those who lost budget or priority.
Close to half of buying opportunities result in no decision. This means there's a higher probability that they still need to solve the problem—and it's worth taking another shot to help them do so.
And, before we move on, let's talk about pricing as the reason for the loss. For a high majority of your lost deals, I'm going to wager that it's not price. It's unlikely the buyer would have become an opportunity if they weren't in the ballpark on price.
Pricing is usually an easy way for buyers to say No. In the hundreds of persona interviews I've conducted over the years; price is very seldom the reason for a lost deal. Culture mismatch is more likely. So, if pricing is the predominant reason in your CRM, talk to your reps. If possible, talk to the buyers who said no. You may also find that they haven't done the work internally they need to complete before they can actively commit to buying something.
The more likely factors to impede buying can be buyers who:
Overlooked a stakeholder who stuck a wrench in the works with their objection to change
Failed to consider all potential workarounds that could fix the problem and maintain the comfort of the status quo – so they pause to do that now
Aren't convinced you've sufficiently demonstrated how you'd help them mitigate risk
Lack confidence that their users will adopt the change successfully
Believe the lift to change is too heavy (time or resource intensive)
Lost budget to another priority initiative
Experienced a re-org that shifted priorities—or delayed them
Don't see the value as high enough to warrant the change effort
Can't determine the differences between vendors to validate and justify a choice
There are more, but you get the idea. Many of these come directly from research conducted with buyers. Others come from interviews I've held with buyers for my clients.
Recycling these buyers into your existing nurture programs takes them backwards, not forward. They don't need basic education, they need an advanced, more personalized program. Remember, they know you and your solution and you know them. Expectations are higher than ever if you're going to resurrect the deal.
In fact, I'd argue that this is a prime opportunity for an ABM approach.
Content Ideas for Lost Opportunity Engagement
Customer Stories: Not your typical case studies, but stories about customers experiences overcoming the reasons and obstacles your buyers were/are facing. And, yes, I know you'd likely not get most customers to approve such stories, so think about how you can make them industry focused but generic.
Don't tackle everything. Contain the story to a specific reason you lost the opportunity. Make sure it's realistic and shows the bumps along the way and how you helped your customers navigate them successfully.
Competitor Content: Just bear with me… If you have a competitor publishing great, relevant content that speaks to a reason you lost an opportunity, such as lack of differentiation, here's your opportunity to show why you're a better choice—without dissing the competition.
Share their content and then layer your perspective on top. The competitor approaches it this way, but we see it more this other way, here's why and the difference it makes to implementation and successful outcomes…
Original Research: Conduct a survey with your customers to show the buyers in your lost deals that they're not alone in their concerns and that embracing the risk was worth the effort.
Questions like these can help buyers overcome doubts:
What could have caused you not to buy X solution?
What outcomes have you realized?
What was the biggest challenge you faced during implementation?
What was the time to value first realized?
Does X solution support your goal to gain A, B, and C?
Thought Leadership Trends and Impacts: This is content that discusses what can happen with the problem left unsolved based on market trends for the buyer's industry. While some forward-looking is okay, the point is to focus on short-term impacts that they need to address sooner, rather than later. Why should solving the problem return to priority status?
Podcasts with SMEs: Do you have (or can you launch) an executive-led podcast where people like your buyers (customer guests) come on the show and discuss the problems they've faced and solved in your category? It's great if these are customers, but it also works if they're your buyers' peers. In fact, a mix makes your podcast more impactful and less of a blatant sales effort.
A podcast also applies to more than buyers in lost opportunities. It builds brand, drives awareness, and results in affinity for your company. For the customers you spotlight, it also builds loyalty and advocacy.
Buyer Enablement Content: If you're losing deals because the people you engaged hadn't done the work they needed to do to become buyers, buyer enablement content will help them circle back to check those boxes. Content that helps them consider all stakeholders required, how to engage and educate them and how to build consensus comes to mind.
Likewise, content that suggests workarounds they can try to understand what's still lacking that choosing to buy a solution like yours solves helps them make the decision to take the risk to change status quo.
Buyer enablement content will also serve your net new buyer programs well. Think about all the work your buyers must complete internally before they can choose to buy a solution. This article will help you think through the gap between buying and selling.
Product Roadmap Updates: In some cases, you may have lost a deal because you didn't have a specific capability your buyer wanted. If you now have it, this is a great time to tell them and validate what outcomes it will bring for them. Consider a short video demo interspersed with short use case testimonials from beta customers.
Email Copy: Short, concise, and personalized. Get to the point, show them value and for heaven's sake use the insights from the data you've collected about them—especially if you decide to take an ABM approach with this program. One idea, one call to action. Focus on what you know is important to them, not on your product. (The only caveat here is if they went away because you lacked a feature you now have. But I'd argue that you still need to focus on value first, feature second.)
It's a Shame to Waste Lost Opportunities
As more B2B marketers must prove contribution to revenue growth, developing a strategic approach for B2B nurturing to resurrect lost opportunities offers potential to help you meet that goal.
This doesn't mean every lost deal; it means picking the opportunities with the most potential. The ones that resulted in no decision, for example, and those with the best fit to your ICP.
Whether you choose an ABM approach or a more standard B2B nurturing approach, the key is to use the data insights you have to offer them a value-driven personalized experience that has them reconsider your company as a partner that brings valued expertise and capabilities they don't have on their own.
There's also the potential that the buying process will be much shorter than with prospects that don't yet know you.
What do you think? Worth a shot?